CALCULATION INVOLVING WORK DONE : LSUS
Basic Science JSS2 Second Term
WEEK THREE
CALCULATION INVOLVING WORK DONE
Content
REFERENCE
Precious seed BASIC SCIENCE FOR JUNIOR SECONDARY SCHOOLS BOOK 2
TOPIC: CALCULATION INVOLVING WORK DONE
Worked Example 1
How much work is done when a force of 5 kN moves its point of application 600mm in the direction of the force.
Solution
W.D = (5×103)×(600 × 10-3)
= 3000J
= 3KJ
Worked Example 2
Find the work done in raising 100 kg of water through a vertical distance of 3m.
Solution
The force is the weight of the water, so
W.D = (100 × 9.81) × 3
=294J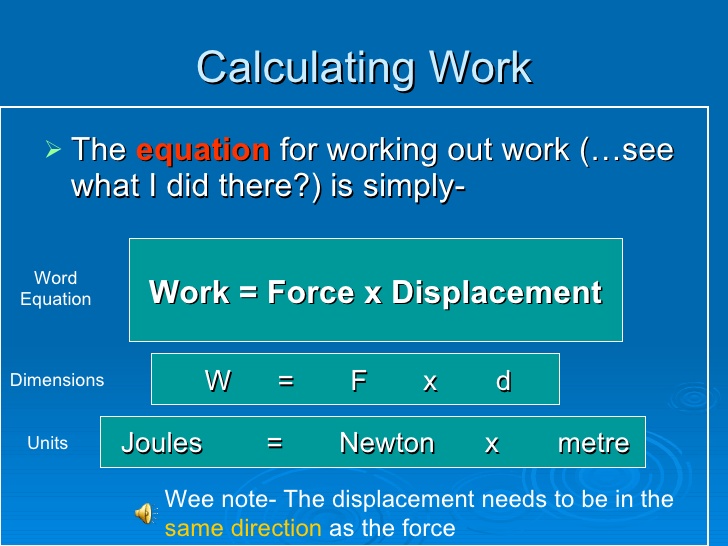 View More
Subscribe now to gain full access to this lesson note
Take Me There
Click here to gain access to the full notes.