WORK, ENERGY AND POWER : LSUS
Basic Science JSS2 Second Term
WEEK ONE
WORK, ENERGY AND POWER
Performance Objectives
Content
REFERENCE
Precious seed BASIC SCIENCE FOR JUNIOR SECONDARY SCHOOLS BOOK 2
TOPIC: WORK, ENERGY AND POWER
Work
Work results when a force acts upon an object to cause a displacement (or a motion) or, in some instances, to hinder a motion. Three variables are of importance in this definition - force, displacement, and the extent to which the force causes or hinders the displacement. Each of these three variables finds their way into the equation for work.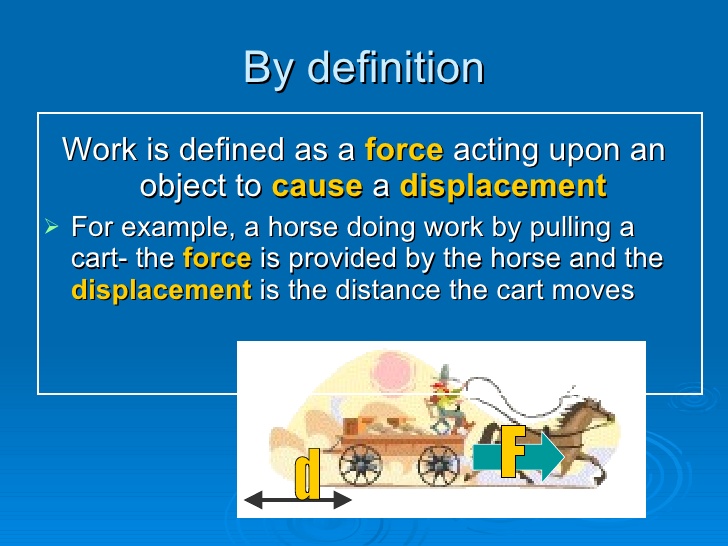 That equation is:
Work = Force × Displacement
W = F × d
Since the standard metric unit of force is the Newton and.... View More
Subscribe now to gain full access to this lesson note
Take Me There
Click here to gain access to the full notes.