Deductive Proofs (III)
Mathematics SSS 1 Third Term
WEEK 3
Deductive Proofs (III)
Performance Objectives
Students should be able to;
Carry out some practical demonstration of the properties of the rides along with the teacher

Apply deductive reasoning to solve the given practical problems

Take special note to the format

Solve task given.
Quadrilaterals
Content
A quadrilateral is a polygon with four sides. Types of quadrilaterals include the square, rectangle, parallelogram, rhombus, kite and trapezium.
Square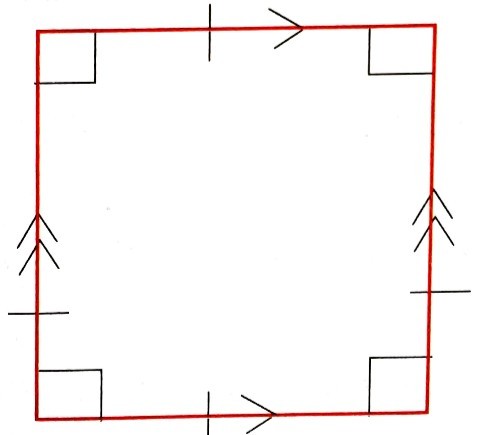 Properties
a) All four sides are equal.
....
View More
Subscribe now to gain full access to this lesson note
Take Me There
Click here to gain access to the full notes.