Animal Feeds and Feeding Cont'd
Agricultural Science JSS 2 Second Term
WEEK 2
Animal Feeds and Feeding Cont'd
Performance Objectives
Student should be able to
1. State feeding tools.
Content
Feeding Tools
Feeding tools are those tools or equipments that are used in feeding farm animals. Below are some feeding tools used in feeding farm animals.
1. Feeding Trough: These are used in giving feeds to the animals. They are of different forms and they are as follows:
a. Wooden Feeding Trough: This is made of wood and it can be used for both poultry and livestock.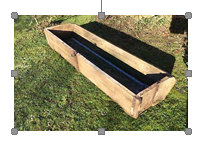 Subscribe now to gain full access to this lesson note
Take Me There
Click here to gain access to the full notes.